Exclusive Offer for SoCal Families: Join Wellbone Today and Get Free Tomahawks + $25 OFF For Life! ($1,320 annual value)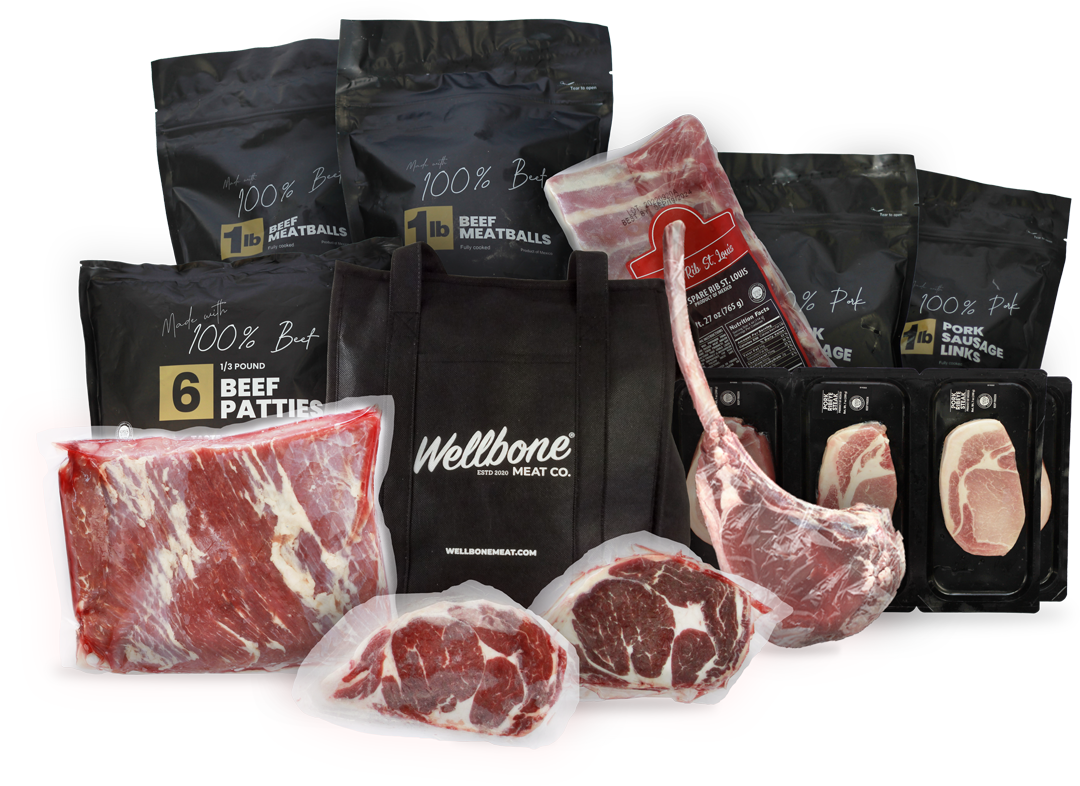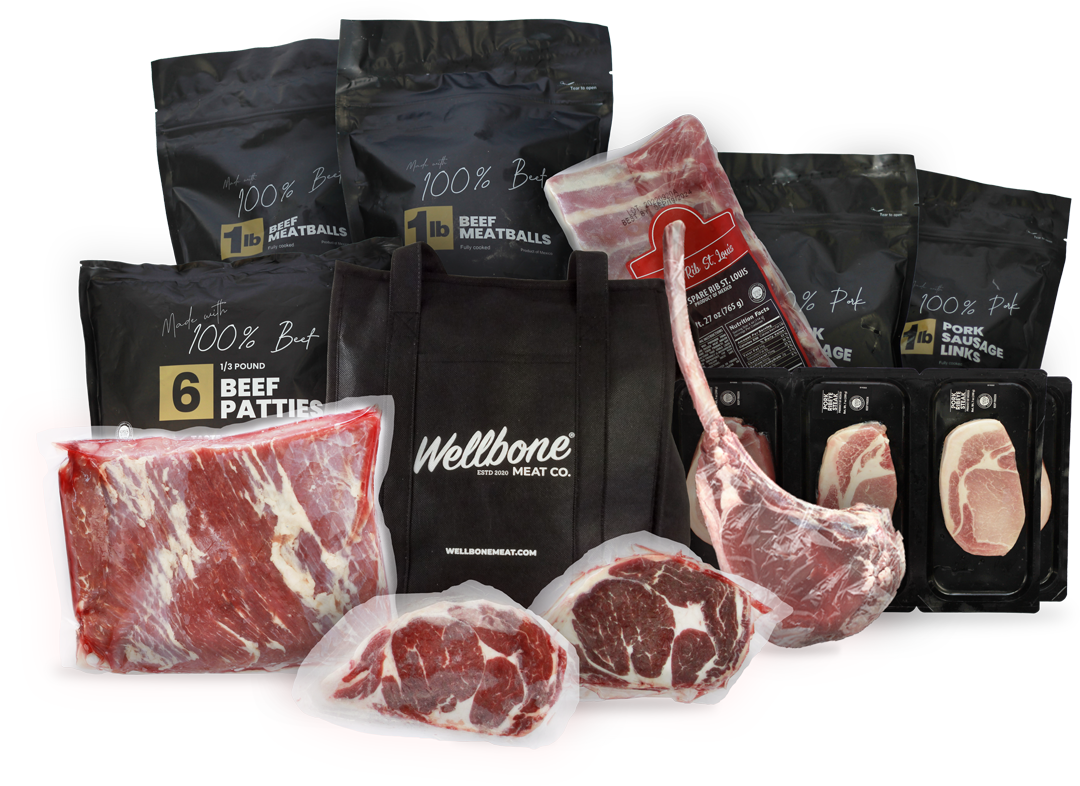 Affordable, Healthy Meat Products for SoCal Families

We think every family should have access to quality meat.
 That's why our price per meal starts at just $4.03
We think everyone should have access to high-quality meat & seafood.  That's why our price per meal starts at just $4.03
See how our price per meal stands out

You can choose from a wide selection of mouthwatering cuts!

Beef T-bone

2 x 18oz Steaks

Beef Sirloin

6 x 6oz Steaks

Beef New York

2 x 14oz Steaks

Beef Ribeye

2 x 14oz Steaks
Wellbone vs The Other Guys
Comparison as of November 18, 2022

Decide between a Medium plan (up to 24 lbs) or a Large plan (up to 22 lbs) to suit you or your family's needs.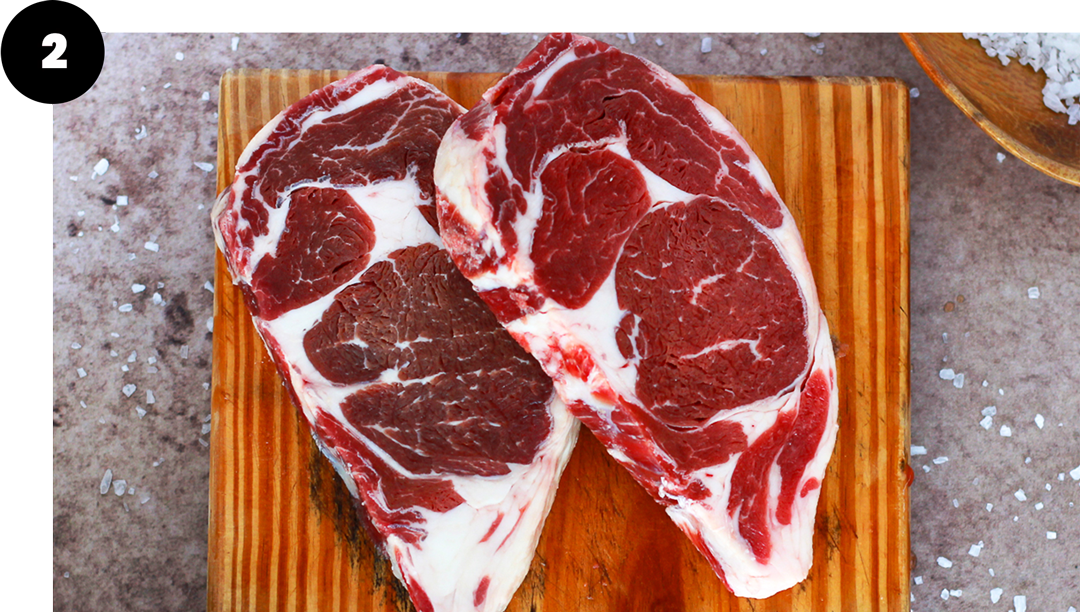 You can choose from a variety of meat items on the menu! All of your selections are vacuum-sealed and frozen at the peak of freshness.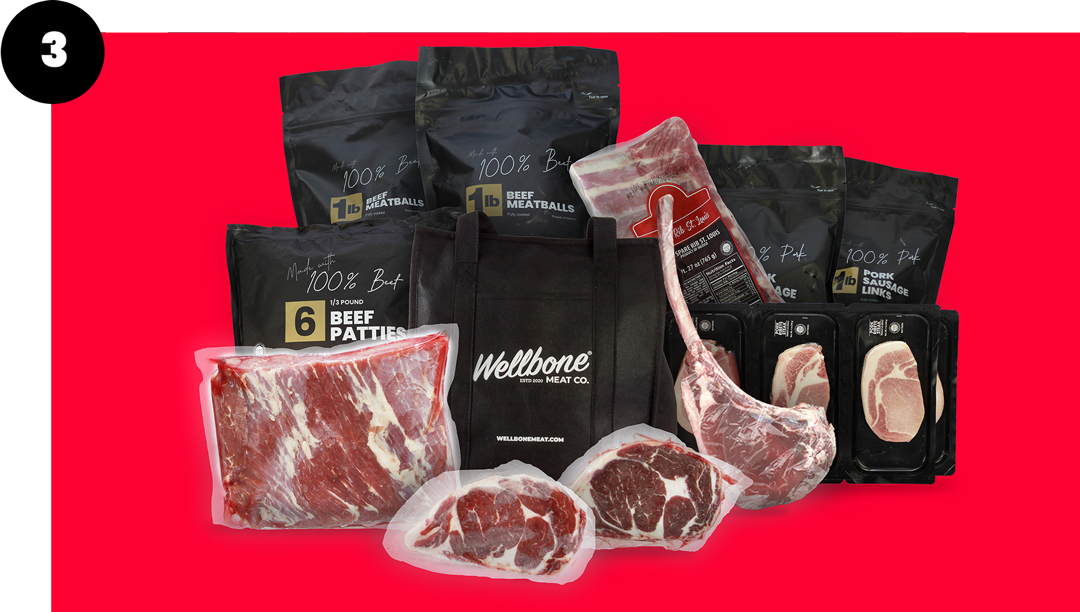 The wait's over! Your order is delivered in an insulated box that keeps your frozen selections fresh and safe.

Read What Our Customers Say About Us

Don't just take our word for it. Wellbone is recommended by meat lovers across America.

Wellbone is simply amazing! The convenience of receiving everything frozen and ready to fill up the freezer is unbeatable!
Thrilled with my 1st order - Tomahawk steaks & burgers. Absolutely worth it!
A serious upgrade in quality from supermarket meat. New York steaks and meatballs stood out as exceptional!